We all have dreams, right? Well, it's been said that goals are just dreams with deadlines and I'm tired of having dreams but never quite reaching them so it's time to turn those dreams into goals.
Through my friend, Trece, I found a button on her blog for something called 3in30 and by following the link I came across this most awesome idea that I have decided become a part. Thanks, Trece!
What the 3in30 Challenge amounts to is a group that have come together to encourage each other and challenge ourselves to accomplish our goals, three at a time each 30 days.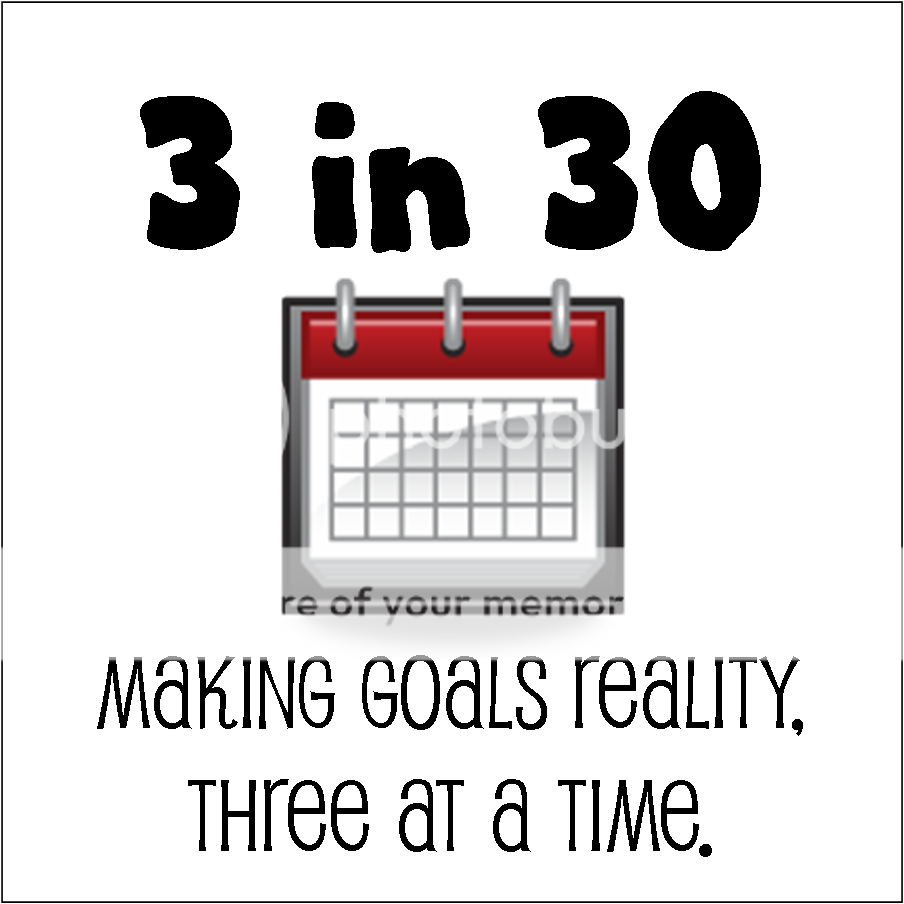 You can get more info and join in by clicking the button above or in my sidebar (it will stay there.) I need all the help I can get in attaining my dreams and goals. Seriously, can't we all? Do you have goals you'd like to reach and really need some encouragement and gentle pushes and prods to help you get there? Come join…I'd love to have friends in the group!
Now, I'm late in joining this month so my 3 will be in a little less than 30 but no matter, I'm in! Ya gotta do what ya gotta do, right?
My 3in30 for June:
List 20 items on Ebay each week in an effort to increase our income. In the style of Trash to Treasure (fabulous blog, btw!), I will buy good stuff at thrift/garage sales and list them for sale on Ebay each week. If an item doesn't sell, it will be relisted the next week and that relisting DOES count toward my 20 for the week. So, over the course of 30 days that means I need to have listed 80 items (including relists.)
Complete and list no less than 3 new pieces of art/jewelry in my Artfire shop each week. Listing of supplies do not count, only pieces I've created, painted, sewn, etc. This means over 30 days no less than 12 new pieces listed in my Artfire.
Start exercising. I realize that I'm out of shape so I'm going to start slow…three days a week I will workout in the exercise room here at the apartments. Doesn't matter if I do it am or pm but no less than 30 minutes of exercise and 30 minutes of walking treadmill/riding bike done three times a week. I can do more but I can NOT do less.
I think those are all very doable goals and each one is something I want to do, I just need to be held accountable to make sure I actually do them and don't weasel my way out.
Hold me to these, won't you?
Happy Friday everyone…have a great weekend!
Peace & Love,
Barb