Hi y'all.
Well, we have made it to Florida, Pensacola to be exact, and are all moved into a great little two bedroom apartment that totally fits what we were looking for when we got here.
Everyone knows about my depression, my stresses, and my plethora of illnesses…I've talked about all of this more times than I probably should have in the past.
We've been here for 13 whole days and in that short time, I already feel better. My stresses seem to have mostly floated away sometime around day 4 or 5 (about the time I was getting most of our things unpacked) and my depression also seems to be lifting with each passing day.
The beautiful sunshine, the soft breezes, the unbelievable cheerful attitudes of almost everyone we have met or run into…it all seems to be having an effect on Richie and me, both. We have dreamed of being in a place like this, of being in Florida, and along the way I worried, I paced, I fretted but I never, NEVER gave up the faith that we would get here and that it would be good for us.
We've ventured out into the city that is now our home and enjoyed the farmers market on Saturday morning, a visit to the Naval Aviation Museum (we are the home of the Blue Angels, ya know), lots of walking on the beach, some awesome meals of fresh Gulf seafood at great local restaurants and so much more. We really are falling in love with Pensacola and it feels more and more like home every day.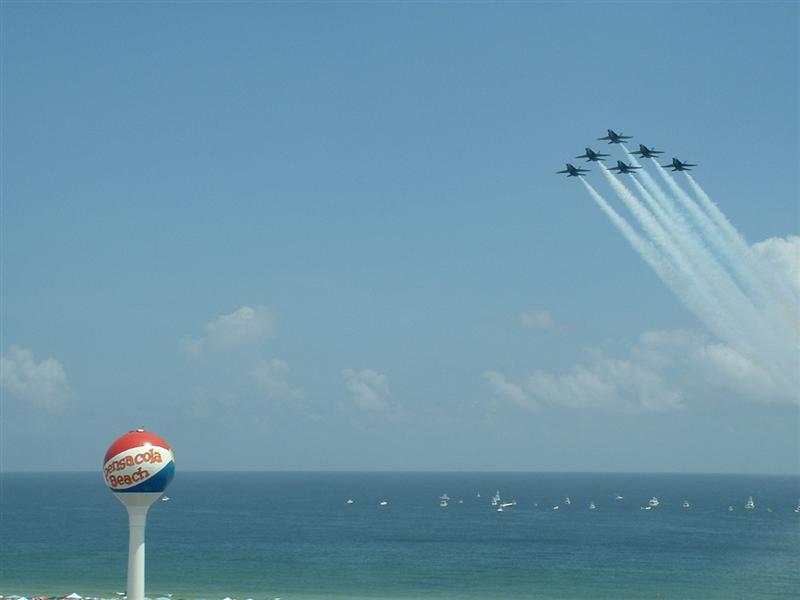 I know that being gone almost two weeks from my blog is quite a long time but it's been so busy moving and getting settled in that I do hope you'll all forgive me. I hope to make the time away worth your while, too. I'm just about settled into my studio and am going to be recording some new videos about art journaling (technique and journal flip-throughs), crafting, sewing and maybe even some cooking,if I get adventurous. lol
That's where we are…nesting in our new home town.
Now that I've broken my silence, the next posts will come easier. Back soon, y''all.
Peace & Love,
Barb