Sometimes when we dig deep into ourselves, we find more than we bargained for just waiting to come out.
Yesterday was one of those days for me…
This spread started as just a background that I had worked on for a bit with a brayer, colors the just seemed to call out at me and some of that wonderful old standby bubble wrap to stamp with…then I came across some pictures of myself as a little girl (one at age 4 and one at age 5).  After I put those on the pages, the pieces seemed to take on a life of their own.
I never realized what memory was the most prevalent for me at those ages.  I guess I do now.
Strangely, I feel better now.
In other news…
Thank you all so much for the overwhelming encouragement about my dream of giving an Art Journaling class.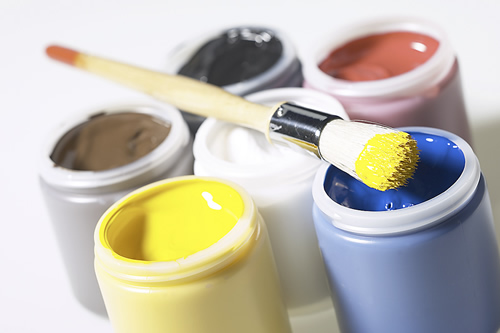 Because of everything y'all said, I'm plunging ahead into my dream…I'm working on securing a space to give the class, naming it, and continuing to work on my class outline and printable instructions (thanks to Merc's suggestion).  Then I can work on making fliers, finding places to post them, working on enrollment, etc.
But one step at a time, right?
If anyone else has suggestions, I am all ears and willing to learn.  So many of you teach various different art techniques and I would benefit so much from any knowledge you want to share or any general tips, teaching methods, instructions, etc.  I am an open book and so willing to learn.  (Email me at: Craft4Therapy @ gmail.com but take out the spaces.)
You all are the best!  Thank you so much for your input and such wonderful cheering me on.  You've made me feel like it's really possible…you've made me feel all warm and fuzzy and really confident about my dream.
Peace & Love,