I guess the family has really embraced my love of creating art considering all the wonderful things they gave me for the holidays. Oh so many fantastic goodies and nearly all of them from my wishlist! (Gotta love having an Amazon wishlist, huh?)
Let's see, what did Santa Baby leave for lil ol' me?
First, a set of
Pitt artist pens
in
shades of gray
. OMG, I've been coveting these for a while and now I have them.
YAY!
I love doing artwork in black and white but even that needs shading and nothing can do that better than Pitt and the shades of gray series is the ultimate.They are awesome, to say the least!
Then there is the oh so lusted after
Bind-it-All
machine that I've wanted for what seems like forever! I love journals, art journals, books, photo albums, scrapbooks, date books, address books but I'm never totally happy with the one's you buy at the store....NOW I can make my own! YAY!!! They can be exactly what I envision in the size that I want, no more settling for what I can find at Wal-Mart or Books-a-Million, or even online. WOOT!
I was up at 2:30am last night playing with my new Bind-it-All in my studio, making my first little art journal to play in.
Oh, how I love new toys!
Then there are the wonderful books, oh how marvelous it is to get new books! I think my family must really, really love me cause they not only bought me terrific art materials but they also bought me BOOKS!
I love books about the things I am interested in so I can learn more and pick the brains, figuratively, of those who already have great knowledge on the subjects. I have devoured
"Journal Revolution"
(if you dont' have it, get it...it's fabulous!) and am about to start on
"Collage Unleashed"
tonight.
"Wreck This Journal"
has been on my wish list for quite a while so I am super excited to have it now and look forward to, well, wrecking it. lol I also got two different
Moleskines
, a large sketchbook and a large squared (gridded) notebook.
There are also a couple of magazines the I picked up from Books-a-Million with a gift card I received (
"Somerset Studio, The Art of Paper and Mixed Media"
and
"Cloth*Paper*Scissors"
) and some other fabulous art supplies with a Hobby Lobby gift card, too.
WOOT!
Yes, the holiday loot was fabulous and just what I wanted...everything ART! YAY for me.
I hope your holidays have been wonderful and filled with love and joy and peace.
Until next time...Happy Creating!!!
Peace & Love,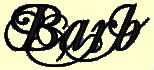 Be sure to subscribe so you
Don't miss a crafty thing!