I'm actually busy working on a new art piece so not much time to update but I did want to drop in and say Hi to everyone and give a
huge
thank you out to my fellow SoulJournal Artist, Christy, for the beautiful header she made me for my blog here.
Isn't it gorgeous!?!?!
Not because I asked her to make it but just as a random act of kindness...something the world could use a whole lot more of...and I wanted to thank her and encourage you all to check out her blog. She's full of creativity, artistic goodies and a wonderful kind heart! (What a great combination, right?)
You can find Christy here:
AverageAmericanGirl.com
|
GraphicThis.com
And if you haven't committed any random acts of kindness lately, try it. It makes the recipient feel like a million bucks and it does your own heart good, too.
Thanks Christy...you are awesome!
I have some new art journal pages to photograph and share, as well as some progress pics of my latest piece but that will have to wait until tomorrow...tonight I paint!
Now, back to my artwork, I think the last layer is dry and it's time to add another layer!
Until next time...Happy Creating!!!
Peace & Love,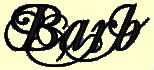 Be sure to subscribe so you
Don't miss a crafty thing!