a little of that.
You know, kind of a schmorgasboard. lol
I've done a little more art journaling in the past few days. This page, based on the Goddess Artemis, was done for a workshop I'm taking from Suzi Blu called "Be.Devine." It's all about learning to love your inner goddess(es), each individual part of yourself.
And I am really loving it!
Suzi never fails to make her workshops/classes fun, informative, entertaining, and I learn so very much from her...and from the assignments she gives us.
This class is certainly no exception.
I have another page started featuring the Goddess Hespia. I've also got to get started on a "sculpture" of sorts. I am so looking forward to that assignment, it's just finding the time to do it with Christmas and my oldest daughter moving all happening right now.
Whew! I feel like my plate is so full right now and creating my art seems to be my only refuge from all the stress and hoopla of these busy days.
In this massively busy season that has me feeling pressured to no end, I have managed to finish ALL of my holiday shopping (we're doing it much lighter this year, with more handmade items) so that's one thing I can mark off of my endless list of things to-do. YAY! I do still have a few handmade items to finish up but even those won't take me too awful long.
I do try to etch out at least an hour a day to be creative and just go off into "my zone"...if I don't do that I'm afraid I'll completely lose my sanity.
This is my latest Pretty Girl I'm working on for my "Les Petite Dolls" class I'm taking. The photo is a few days old so I've made some progress from what you see here. Her wings look totally different and I've done more layers, too.
I'm really liking her...pink hair and all.
I wish I could work on her and my journals more than I'm able but in a week, when we've gotten my oldest daughter packed and moved back to Arkansas (which is a good thing for me stress-wise but also makes me a bit sad, too), things around our house will calm down tremendously and I believe I will begin to feel better. When my stress level is high, my creativity is affected terribly so I am looking forward to having some peace around here.
Lots of creating I want to do. I feel the sewing machine calling out to me lately and would really love to get my art studio re-arranged and organized, not to mention all of the assignments I feel like I'm behind on. Lots of things I look forward to doing...I just need some peace to get any of it done.
And peace is just around the corner.
OH, how could I forget...I've won some GREAT contests on some of my favorite blogs in the past few days. OMG at the great stuff. I won a copy of Ricë Freeman-Zachary's "
StampArtistry
" directly from the author (whom I ADORE!) at her fun, funky and just fabulous website,
Notes from the Voodoo Cafe
. Then I won a copy of Ricë's latest book, "
Living the Creative Life
," that I've been dying for (but forbidden from buying because it's the holidays and my kids told me NOT to buy any new books or anything else until after we open gifts...BAH!) But no one said I couldn't
win
a copy...and I did! (YAY, go me!) I won it from the wonderful Supria at
Encaustic Musings
.
How cool is that?
I am just a happy camper, I tell ya. I never win anything and here I am winning not one book that I have lusted over but TWO of them, all in a week.
Then there is the great set of rubber stamps and Distress ink I won last week from Anne at
Gaal Creative
.
I just had to share my good fortune. Things like this don't happen to me, especially not cool stuff like these wonderful goodies and never so many at one time. Maybe I should start playing the lottery, huh? lol
I guess I should try to work on some of the handmade gifts I need to finish up.
Until next time...Happy Creating!!!
Peace & Love,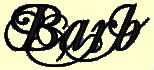 Be sure to subscribe so you
Don't miss a crafty thing!